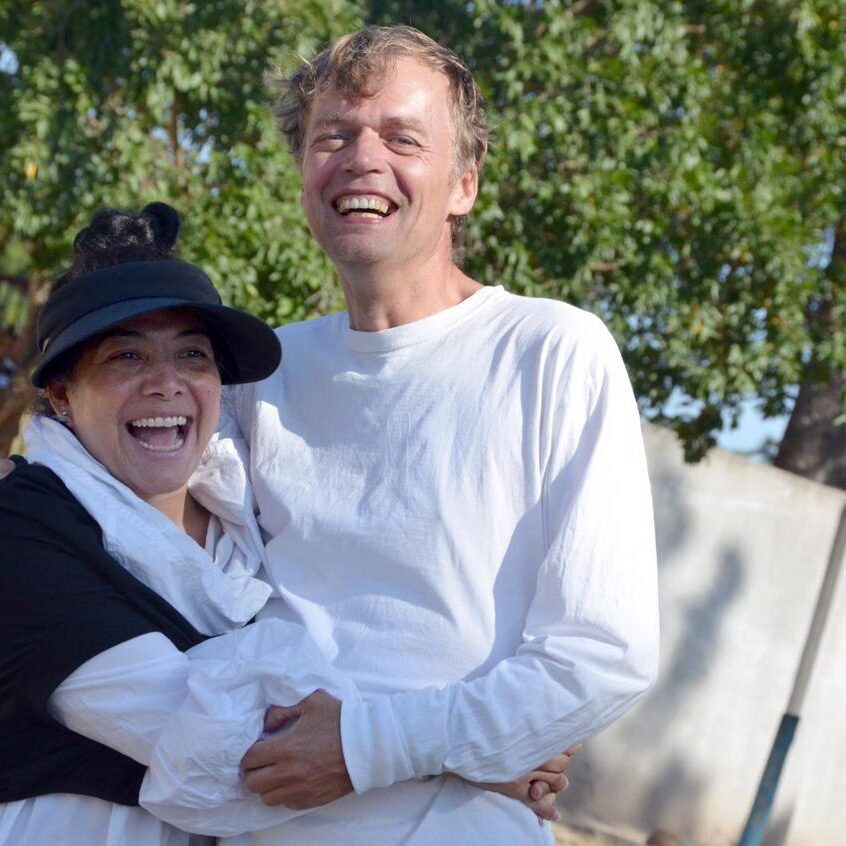 In early 2016 we visited Mpumalanga, a province in the northeastern region of South Africa to volunteer in the beautiful village of Bodlayabongolo. It is a quiet place where you can see the imprint your footstep leaves behind when walking on the rich sandy land — a place where both the birds and the children are so free, joyful and happy. It is impossible as a human being not to feel an immediate connection with an atmosphere so pure and real. Everywhere you look, children smile and run with an indescribable strength and beauty.
It is here we met 5-year old Mahlatse, with her big beautiful brown eyes. She was and is our inspiration. She gave us strength. Mahlatse's constant challenge, and the challenge of so many children in her community, was the lack of consistent access to nutritious food. We saw the dire need facing the community, and Ubuntu Mundo was born.
Our greatest joy in this work is spending time with these beautiful children. As we pass our days on Ubuntu Mundo's land, our footprints crisscross the land and mingle with the prints of the many children who come to eat and learn at Ubuntu Mundo. Our lives are forever connected to the children of Bodlayabongolo, and we smile at the sight of our footprints dancing with theirs.
Ke a leboga,
Cecilya and Roland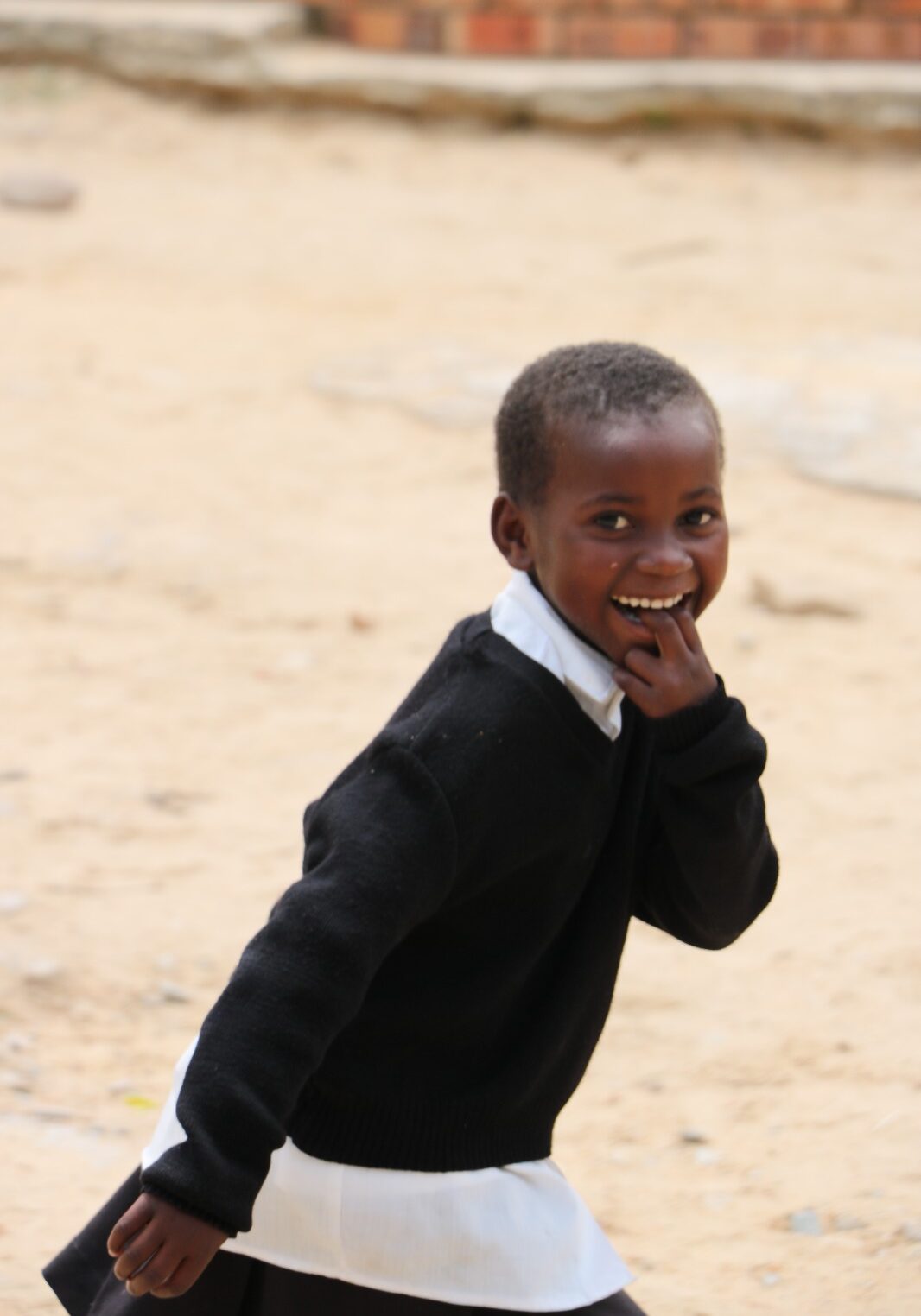 Ubuntu is a South African term meaning I am because we are. It is a concept that celebrates our shared humanity. Cecilya and Roland have added Mundo to that concept to signify the interconnectedness of the world.
Born out of a love for children, Ubuntu Mundo is feeding their future.
Ubuntu Mundo is not about any one person, but like most things it began somewhere, with someone, and for us it is actually two people — Cecilya Bravo and Roland Oosterhout, the founders of Ubuntu Mundo. A couple in life and in work, Cecilya and Roland bring their distinct styles and unique talents growing this global initiative from the simple idea of feeding children into creating value and opportunity for entire communities.
In 2016, they traveled to South Africa where they met the children of Bodlayabongolo. Cecilya and Roland saw the dire need facing the community, and made a life changing decision to dedicate themselves to making a real difference in these children's lives. Working with local community members, they formed Ubuntu Mundo and launched a program to feed children.
What Cecilya and Roland have achieved is extraordinary. They live the values they hold dear -- nurturing children and working for a more just world. They brought together a multinational team of partners and supporters, to grow opportunity in distressed communities. Each year they spend 6 months in South Africa with the children and the Ubuntu Mundo community they now call home, and they work the remainder of the year to raise money and awareness, and to develop the best practices and innovative approaches to bring back to South Africa. They are not doing charity work -- they are working in partnership with a community to create opportunity, build economic independence, and most importantly end hunger for children.
2016
June 6, first serving of meals to 80 children in Bodlayabongolo
Ubuntu Mundo hired 2 foodhandlers.
June 23, Ubuntu Mundo received ANBI status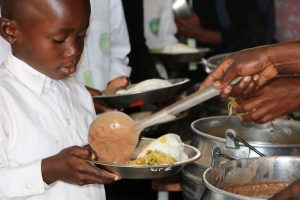 2017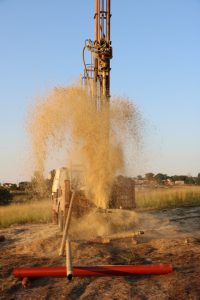 April 10, Ubuntu Mundo purchased 2 parcels of land in Bodlayabongolo to establish kitchen and vegetable garden.
Over time, more than 50 community members temporarily worked for Ubuntu Mundo
May 6, Borehole established.
2018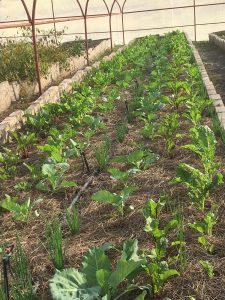 April 16, solar power to operate borehole established.
3 community members work full time to attend the garden.
August 24, first vegetables from own garden incorporated in meals.
2019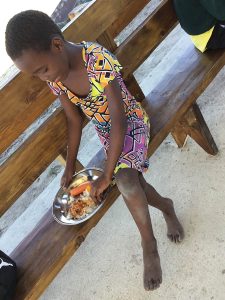 February 12, greenhouse finalized.
March 3, kitchen constructed.
May, first meal served at the Ubuntu Mundo kitchen to 150 children
2020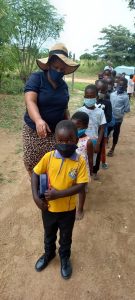 April - July, during 1st Covid-19 lockdown in South Africa, in conjunction with other organizations, distributed food parcels.
October 10, official opening 2nd kitchen in Rooiboklaagte village.
October 18, first serving of meals to 100 children in Rooiboklaagte.
2021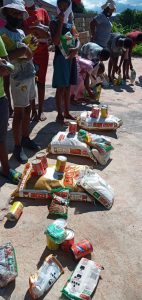 February, Ubuntu Mundo distributed 150 food parcels to families in Bodlayabongolo and Rooiboklaagte.
Currently Ubuntu Mundo employs 10 community members full time. 
2022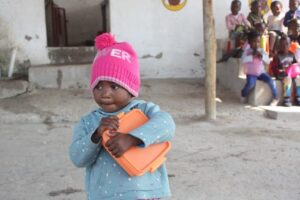 Upgraded solar panels and borehole. In addition, optimized the utilization of the vegetable garden. Currently producing around 65% of vegetables used in meals.
September 2, Ubuntu Mundo served its 200,000th meal.