Reliable Access to Nutritious Food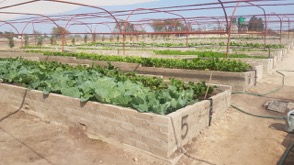 A recent report published by the UN is painting a grim picture on access to nutritious food. One more piece of evidence that UBUNTU is on the right track. This newsletter provides a high-level overview of the report and how UBUNTU is trying to reverse this trend in Bodlayabongolo.
The number of people suffering from hunger has increased during the past three years, after years of decline, a UN report ('The State of Food Security and Nutrition in the World 2018') suggests. According to the analysis, 821 million people globally were undernourished in 2017 – about one person in every nine. And nearly 151 million under-fives – 22% of the global total – have their growth stunted by poor nutrition. These levels were last witnessed a decade ago.
Undernourishment and severe food insecurity appear to be increasing in almost all regions of Africa, as well as in South America, whereas the undernourishment situation is stable in most regions of Asia.
"The alarming signs of increasing food insecurity and high levels of different forms of malnutrition are a clear warning that there is considerable work to be done to make sure we 'leave no one behind' on the road towards achieving the Sustainable development Goals (SDG) on food security and improved nutrition," the heads of the UN Food and Agriculture Organization (FAO), the International Fund for Agricultural Development (IFAD), the UN Children's Fund (UNICEF), the World Food Program (WFP) and the World Health Organization (WHO) warned in their joint foreword to the report.
UBUNTU's mission is Feeding their Future. Providing access to nutritious food is well underway. As you all have been reading, test planting of different vegetables has been successful. Some of the vegetables have already been used in the daily meal of the children and are being sold to community members.
We are also working hard to get parts of the second land ready for usage. As you can see, the water stand is ready, without water no life. Soon we hope to start with planting of butternut. This is considered staple food in the region and it would be good if we could harvest before the Holiday season.