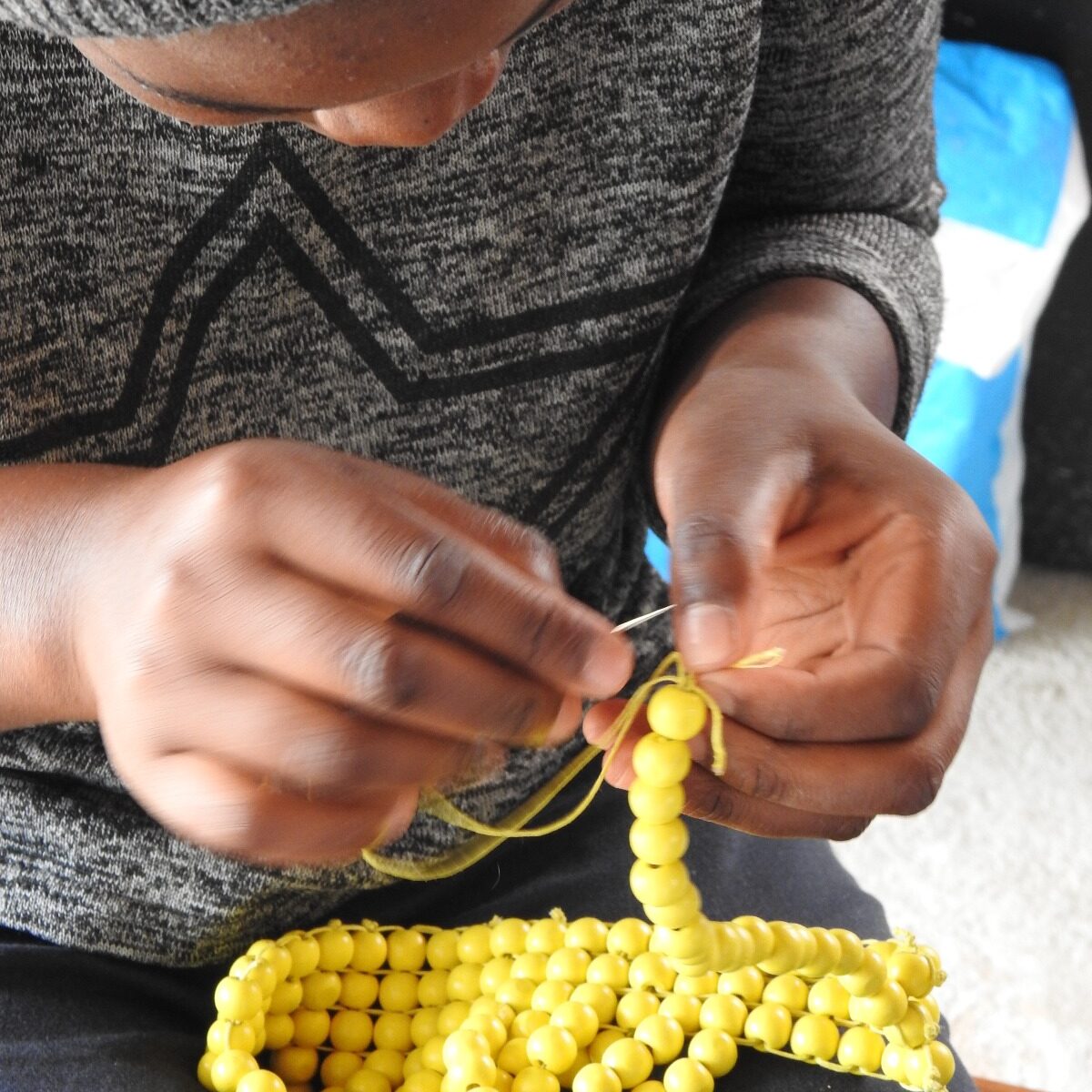 Coming soon
Beading
Handmade by artists in South Africa, the Ubuntu Mundo beaded necklaces are both sophisticated and playful, equally elegant and bold. They are hand strung in Bodlayabongolo, in bright colors with large, wooden (maple) beads.
When you buy an Ubuntu Mundo item, you are feeding children, inspiring young people, supporting local artists and empowering entire communities in struggling regions of the world. Sales of these products create real opportunity in places where few jobs exist. Wherever Ubuntu Mundo sources products, it ensures that artists have safe working conditions and are paid a fair price for their creations. The women who make these beautiful pieces also teach classes in this beading technique at Ubuntu Mundo to older students, continuing traditions and passing on skills to young South Africans.
Whether Ubuntu Mundo sells directly through its website or through vendors worldwide, it tells the story of the pieces sold, the children nourished and the communities supported. And 100% of the net proceeds received by Ubuntu Mundo go directly to its worldwide network of feeding programs.