Ubuntu Mundo Q1 2023 Update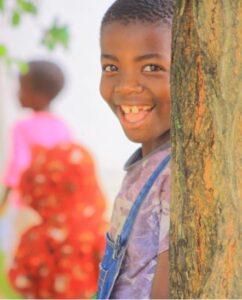 Food and nutrition insecurity during childhood is a silent threat to human development that casts a long shadow across the life course and contributes towards the intergenerational transfer of poverty, malnutrition and ill-health.
– The Slow Violence of Malnutrition
Child Gauge Report, 2020 by The University of Cape Town
Feed the Children of the World – The Hard Facts
When we started Ubuntu Mundo in 2016, we were clear about our mission — to feed children. Today, our commitment to our mission is as strong and as clear as ever. We have seen the impact that providing a reliable, constant source of nutritious meals can have on the health and happiness of children.
We have also seen the setbacks caused by the pandemic and the persistence of multidimensional poverty on the region, and we are determined to do more. Data show that the absence of balanced nutrition in childhood has a profound impact into adulthood. Many health consequences are irreversible and create lasting obstacles for the rest of a child's life.
According to the World Bank, "South Africa is the most economically unequal country in the world with 20% of the population [2/3s of which are children] living in extreme poverty." Current census data show that more than 80% of children in rural areas of South Africa live in multidimensional poverty. And the UN reports that "27% of children in South Africa are stunted, meaning that these children will likely not reach their full growth and developmental potential because of the irreversible physical and cognitive damage caused by persistent nutritional deprivations."
The Good News
A study by the University of Cape Town has concluded that the long-term benefits of nutrition interventions focusing on children include "strengthened immune systems, improved physical and cognitive ability, better performance in school, and ultimately in improved health and economic capacity in adult life." While the challenges facing these communities are great, simple solutions are extremely impactful. Feeding children yields a multitude of benefits that will improve their health, their opportunities, their futures.
This is the kind of information that drives us, and Ubuntu Mundo is off to a great start in 2023. More than 25,000 meals have already been served. In March, on average, more than 500 children visited the Ubuntu Mundo kitchens each day. Important milestones. But given the reality on the ground, it is not enough.
2023 Goals
At the end of 2022, Ubuntu Mundo was feeding 450 children every day. Given the harsh reality in the region, and with the growing support of our donors, we aim to increase that number to 750 children by the end of 2023.
Our goals are ambitious but achievable. And even more important now than ever. We thank you for joining us on this journey. Together we are improving the health and wellbeing of hundreds of children, benefits that serve them today and long into the future.
Ubuntu!